If you're an up-and-coming blogger, then you're going to need some type of software to ensure the success of your blog. One of the most popular types of software you can find in 2021 is SEMrush.
If however, you aren't willing to invest in an SEO tool, then you're going to struggle to build your blog as you're going in blind.
In this article, we are going to have a look at the four main benefits of SEM rush for bloggers. We will also talk about what SEMrush is, and how it works.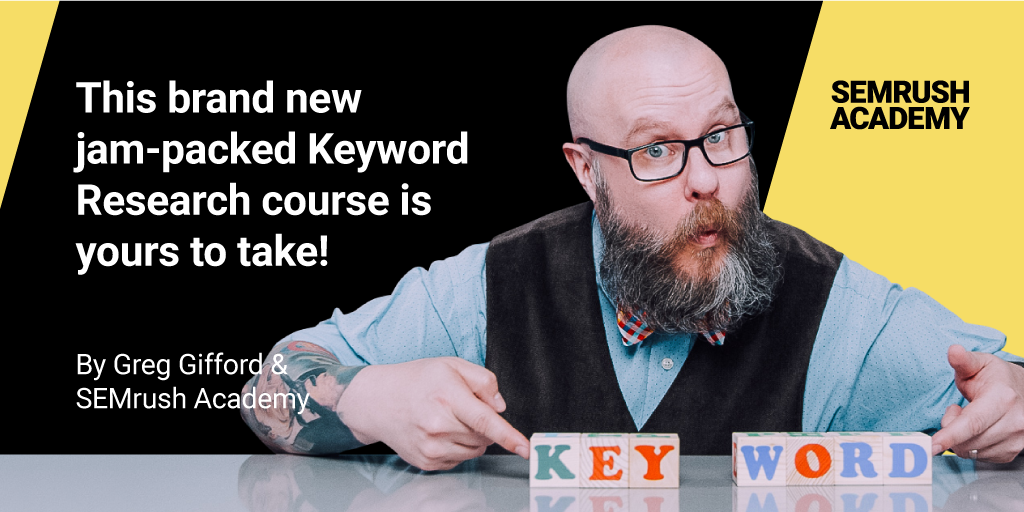 SEMrush is an SEO tool that comes with a range of different functions. It allows you to track competitors, carry out process research, monitor backlinks, and much more.
The good thing about SEMrush is they offer a 7-day free trial, allowing customers to try it out before they commit to paying for the monthly subscription.
Keep in mind that SEMrush isn't the cheapest tool on the market; however, for the price you pay, it's certainly worth it.
If you do decide to go ahead with the monthly or yearly subscription, you'll be able to choose between a pro, guru, or business plan. If you're a small blog, we recommend sticking with the pro or guru plan, as the business plan is for larger blogs.
It's also worth mentioning that SEMrush offers a yearly subscription. If you choose this option, you will save an average of 16% per month compared to monthly plans.
Benefits Of SEM Rush For Bloggers
Now you know what SEMrush is, it's time to talk about the main benefits you'll experience as a blogger if you do decide to purchase this software.
The first and most important benefit is the ability to carry out in-depth keyword research for your blog.
If you type a keyword into the SEMrush 'keyword overview' tab, you'll get a whole page that highlights the metrics of your keyword.
You will be able to see the volume, keyword difficulty, CPC (cost per click), and trend. 
All this information allows you to choose keywords based on the authority of your blog. For example, if you have a relatively new website, then Google isn't going to see you as 'authoritative'.
Therefore…
It's important to choose low competition keywords, otherwise, you won't be able to rank high on Google.
To determine whether a keyword is suitable for your blog, you must look at the keyword difficulty score. The higher it is, the harder it is going to be to rank for that particular keyword.
A lot of people use SEMrush for the sole purpose of keyword research; however, they are forgetting about a valuable tool with SEMrush…
Competitor Analysis.
Using the competitor analysis tool by SEMrush, you're able to see your competitors metrics such as monthly traffic, traffic by country, best-ranking keywords, and much more.
One of the most important metrics is the ability to see your competitor's best-ranking keywords. This allows you to swoop in and steal their keywords, helping you gain more traffic.
Another option SEMrush allows you to do is to see your competitor's best-ranking pages. You can then go through and figure out what is working for them, and apply it to your SEO strategy.
Backlinks are the bread and butter of your SEO strategy. Without them, it will take you a lot longer to see an increase in the ranking of your blog.
Luckily, purchasing a SEMrush subscription means you'll be able to analyse your backlinks. You'll be able to see how many you've got, the referring domains, anchor text, and the authority of the website linking back to you.
If you have links from spammy websites that you would like to get rid of, then you can disavow links. This is great, as it prevents your ranking from getting affected if you have links that are impacting your blog negatively.
You can also analyse your competitor's backlinks, which is great as you can replicate the same links they have, helping you to rank higher than your competitors on Googles SERP (search engine results page).
4. Domain Overview Feature
One of the most commonly used features of SEMrush is the domain overview section. When you enter a domain name, it allows you to see everything you would ever need to know including, competitors, organic keywords, traffic source, and much more.
You can use this feature for your own blog, or for your competitors. The great thing is, it even allows you to see how much traffic your competitors are getting from PPC, which gives you the choice of whether you want to go down the paid advertising route, or not.
If you're a blogger, we recommend sticking with SEO, as it can be difficult to get an ROI (return on investment) with paid advertising.
5. Manage Your Social Media
If you own a personal blog, then you've probably got social media accounts working alongside to bring you extra traffic. 
If this is the case, then you'll be glad to hear that SEMrush has social media automation tools built-in. This allows you to schedule your posts on social media, giving you more time to focus on important things.
There is other software out there that does a similar thing to SEMrush; however, if you want the most up to date and effective SEO software, then SEMrush is the best on the market.
Combine the arsenal of tools that SEMrush offers and some SEO knowledge, and you shouldn't have any problem outranking your competition for some of their best keywords.
If you any further questions regarding SEMrush, then drop a comment below and we will get back to you as soon as possible with an answer.